2015 Kornerbooth Awards – AKA the "Boothies"
Everyone's Favorite Photo Booth Award Ceremony
Move aside Oscars and Grammys!  It's time for everyone's new favorite award ceremony, THE BOOTHIES!  Even our newest photo booths like Lincoln, NE Lubbock, TX and Fayetteville, AR are featured this year in the boothies!!  We only
give awards for the most important accomplishments, like Whip/Nae Nae of the year, jumping pic of the year, food of
the year, and many more.  I'm not trying to be overly-dramatic, but winning a Boothie is guaranteed to change your life
and make all of your wildest dreams come true.  So make sure to throw a ridiculous party if any of your friends won a
2015 Boothie.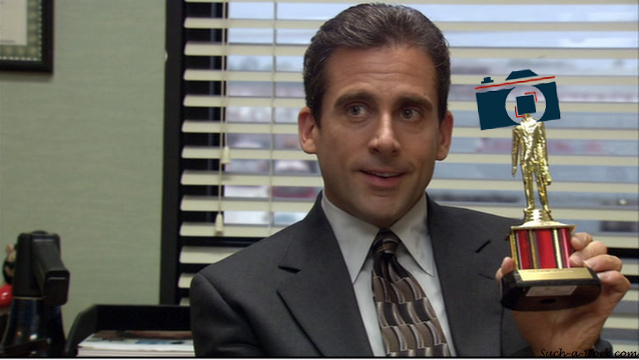 Breaking Racial Steriotypes
This one isn't even a competition!  The self proclaimed "Ethnic Santa" (yes, he did name himself Ethnic Santa) won his
way into our hearts at Baylor Pi Phi's Christmas Take-A-Date.  Thank you #EthnicSanta, for shattering our paradigms
and showing us the TRUE spirit of St. Nicholas
Most Photogenic Security Guard
I think @TJ_Blakes tweeted it best: "When your security guard is slaying the @kornerbooth game"  But not only has
this guy been slaying the @Kornerbooth game in Lawrence, but has been spotted in the booth in Manhattan, KS too!!  So
mysterious (and intimidating) security guard, this Boothie is for you.
Whip/Nae Nae of the Year
All I know about this guy is that he deserves this Boothie, and he supports Lume Lifestyle.  So if anyone knows this guy,
pat him on the back for us.
Food of the Year
PIZZA. Duh.  But let me take a minute and give a special thank you to all of our incredible pizza models from UNL Theta,
Kappa, & Pi Phi Formal.  Pizza might not have gotten the Boothie without you.
Best Jumping Pic
For the first time in Boothie history we have a TIE!!!  After polling about a billion people we had to call it a draw between
KU KKG and WU ZTA & KSig.  Also, can we just take a second and recognize that the ladies in these pictures have some
mad hops!
Kornerbooth Celebrity of the Year
For the first time in Boothie history we have a THREE WAY TIE!!!  Okay, okay you caught us.  We didn't poll a billion
people but we just couldn't make up our minds!  How do you choose between a football legend, the ultimate HGTV
power couple, and the Duke??  The 2015 Boothies for the celebrities of the year goes to Coach Bill Snyder, Chip &
Joanna Gaines, and John Wayne.  (PS who would have known that John Wayne was so good at karaoke??)
Best Kornerbooth themed Halloween Costume
That's right we have a Boothie for the best Kornerbooth themed Halloween Costume… It's our award ceremony so we
can do what we want!!  Of the tens of thousands Tweets we got for this category, the award goes to @MRielly16 of
@ATOatKU.  Way to go MICHAEL, you deserve it! (Special thanks to @Quinnjamin48 for the name correction.  
@ATOatKU, the shade has been removed)
Most Pictures EVER Taken
We're going to end the award ceremony with the most prestigious of all awards, the MOST PICTURES TAKEN EVER!!!  
We've been hard at work counting and tallying, and the numbers are in!  Congratulations Lexie from KU Tri Delt.  
(you can try to deny it… but the numbers don't lie).  
Congrats to all of our 2015 Boothie Winners!  Don't forget to throw a big party to celebrate.  To all of those 2016 hopefuls
here is my piece of advice.  Just keep #Kornerboothing and having fun, and one day you'll turn around with a Boothie in
your hands, and you'll realize all of your dreams have come true.