The Bride that Never Stopped Smiling
           Kornerbooth weddings have been BLOWING UP!! Our photo booth in Manhattan, KS Lawrence, KS College Station, TX but especially our wedding photo booth in Waco, TX!!  After taking about 10,000,000 pictures on your wedding day, most brides & grooms can't wait to get to their reception so they can relax, have a drink with their friends, and enjoy their party.  Not these two.
 They weren't willing to relax until every one of their wedding guests got a souvenir they'll never forget.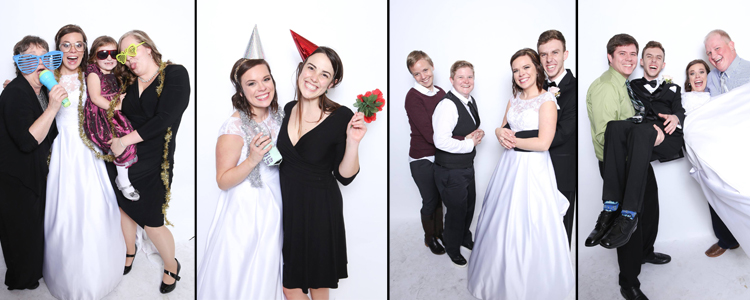 Being a part of the Neitzey wedding was a one-of-a-kind experience because the bride and the groom wanted to take a picture
with EVERY SINGLE GUEST! "My mother-in-law suggested taking fun pictures with every guest as a way to have a memory for
each of our friends and families while also making the reception flow smoothly," Hannah said, "seeing each of our guests and
interacting for a few moments was one of the most fun/memorable parts of our reception!"
            As if your big day wasn't exhausting enough, add in an hour of a cheek to cheek smile and you'll find out how tired your
cheeks can really get.  To the beautiful bride and gushing groom, thank you for letting Kornerbooth be a part of
memories memories and we wish you every blessing on your marriage!