Kornerbooth – Alternative Backdrops
So you've had a couple events with the white backdrop and you're looking to mix things up a bit.  Not there's anything wrong with the white backdrop, you're the kind of person who likes change.  Well I'm the kind of person who likes options, so lets talk about the options.
1) Different Colors.  It's a simple change that can have a huge impact (I mean, just look how excited the TAMU BYX are for the black backdrop at their Island Party).  The good news is that if you give us enough of a warning, and are willing to pay a little extra ($25-$60 depending on the color and type of backdrop you want) we can get just about any color you're looking for.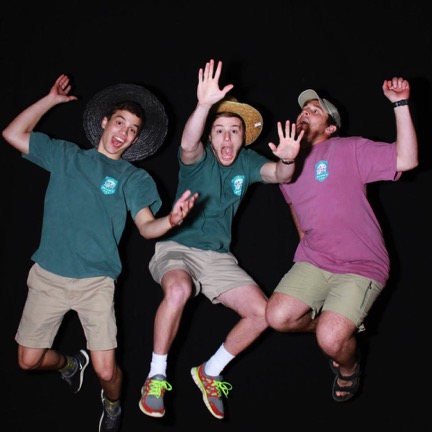 2) Natural Wall.  Sometimes your venue has great walls, so why not take advantage of them like the University of Kansas Kappas did for their Prohibition Party.  If the wall is big and blank, it gives you a lot of freedom to fit tons of people in each photo (and you won't even have to worry about ripping our backdrop!)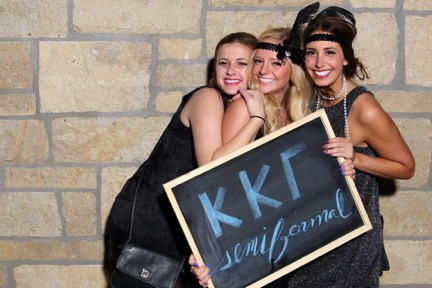 3) Custom Printed Backdrop. These look cool and are GREAT for philanthropy events, like Baylor ATO & Tri Delt's St. Jude's Spaghetti Not-So-Formal.  The downside is that they're pretty expensive.  I suggest they're printed at least 8′ wide by 6′ tall, to allow for larger groups.  We'll help you shop around to get the best product for the best price, but if the event is reoccurring, we suggest you invest in a reusable backdrop like Relay for Life has.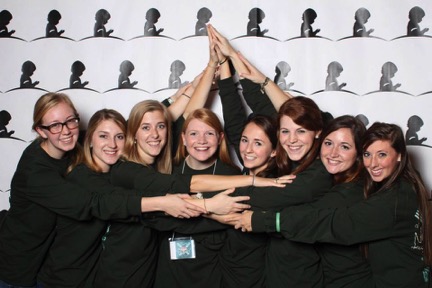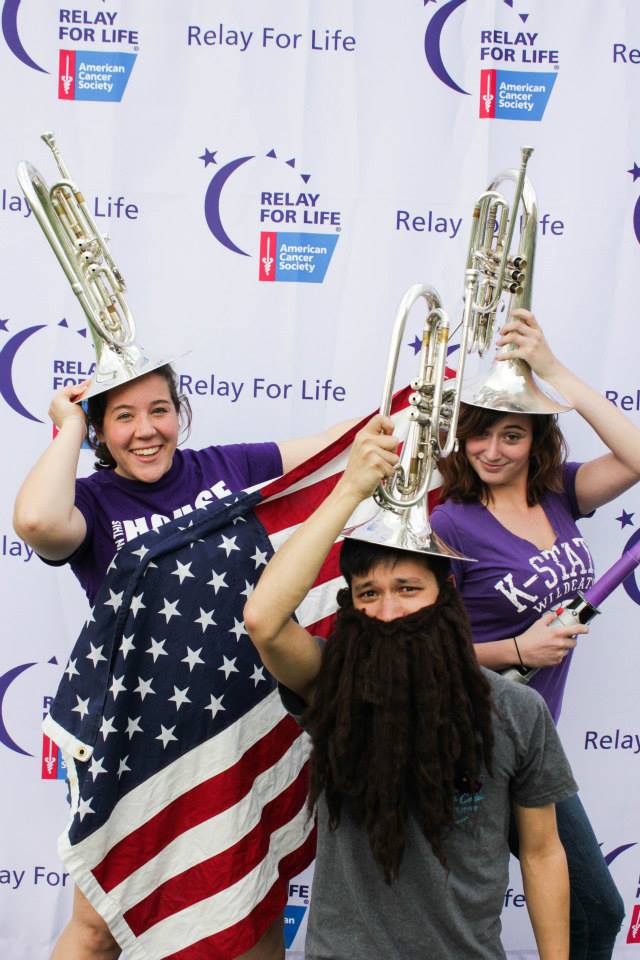 4) No Backdrop.  If you want to show off where your event is at, why would you let a backdrop get in the way?  So long as the area is well lit, we will balance our lighting so that you and everything behind you are visible.  The Baylor Bearathon wanted to show off their new finish line at McLane Stadium, so no backdrop was a great decision!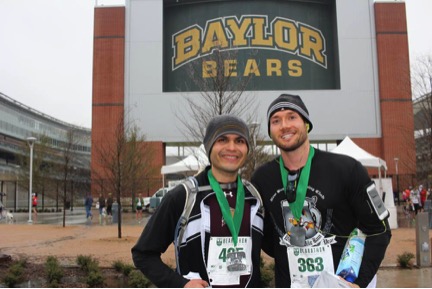 5) Custom Flair.  And no, I'm not talking about pieces of flair for your TGI Fridays uniform.  I'm talking about a small addition to the normal Kornerbooth setup that sets it apart.  One of the nicest parts about the custom flair is that you can DIY it, and you can customize it, like the flags from the Bauer Wedding in Houston, TX.  Or take inspiration from Aggie Phi Lamb's Spring Formal in Austin, TX where they took a simple decoration of gold streamers, that when added to our studio setup made it look stunning.  My one warning is to make sure your flair is 9′ wide.  It doesn't look when our backdrop is 9′ wide, but the flair only extends for 4′ or 5′.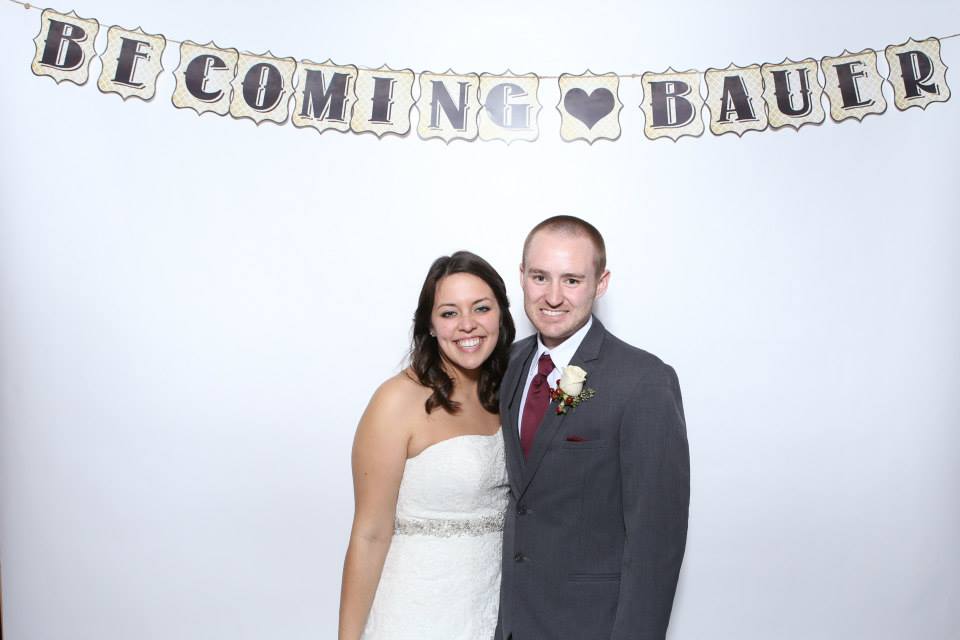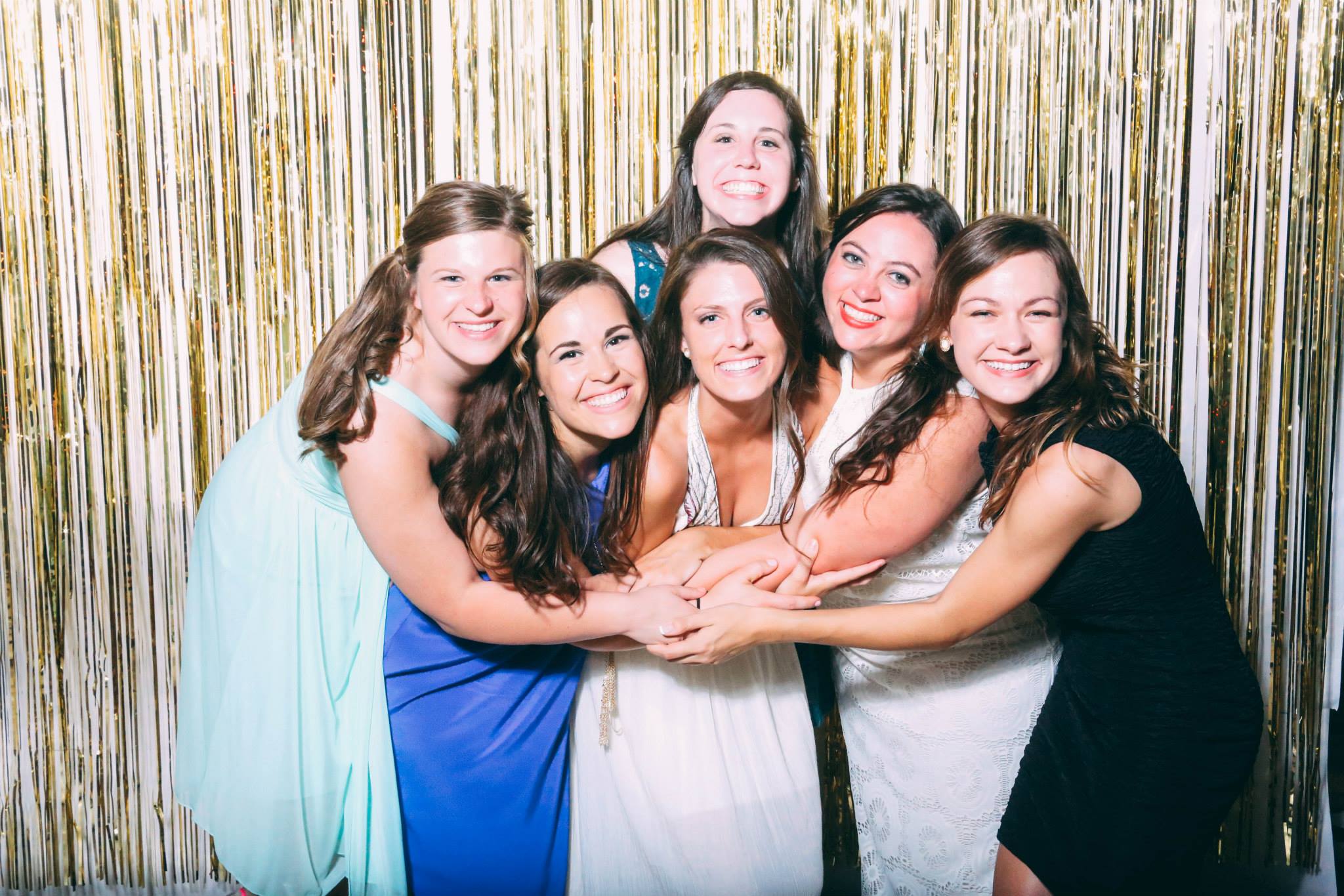 6) Anything Else.  Have an idea?  We want to make it happen.  Oh you want the famous Western Wall of Jerusalem as your backdrop like the University of Kansas JPAC the night?  We can find a way.